The BEST training and coaching resources for online entrepreneurs and digital content creators who are tired of GUESSING and STRESSING about social media.
If you're looking for a simple, easy (and fun) way to use social media as a tool to grow your business, the Savvy Social School takes you from wasting time to feeling confident that you're making the right choice for you and your business.
JOIN NOW
MEMBER LOGIN
Sometimes, social media can feel:
Confusing. Overwhelming. Annoying. Consuming. Mean. Hateful. Yucky.
I know because I've been there before!
Hey there, I'm Andréa Jones. And I've been putting my life online since 2004 (back when blogging was SO uncool). By the time I started my social media business 10 years later, social media marketing was fast and furious. Everyone was doing it.
Here's what I quickly realized: social media can easily feel like a giant hamster wheel with no direction and no real proof of results.
That's why I created the Savvy Social School.
All of our training and coaching sessions are built on the foundation of...
The Social Media Success Framework
The framework is your road map to making your own difference. It's the opposite of being all things to all people.
Listen, if you're on this page, it's likely that:
You're posting sometimes but those posts don't seem to make a difference
Creating graphics and writing captions is too time-consuming to maintain
You're not sure if the sales that come in are related to social media
Your audience isn't growing (and you may even be losing followers)
You can't afford to waste more time "figuring it out"
You need a proven strategy that you can plug-and-play (like, yesterday)
On top of that, you know:
You want to be a better business owner
You want to have the systems in place that allow you to use social media as a lead-generating machine
You want to actually connect with the people who could buy your services or products
You want guidance because the techy stuff kinda scares you, but you're willing to put in the work
The Framework helps you create a strategic foundation that allows you to be hyper-focused on social media by spending as little as three hours a week.
That means you get to spend the other 30+ hours doing more of what you love in your business (instead of trying to "figure out" social media).
Our goal is to help members like you make your difference in a way that truly serves your clients and customers.
And your difference goes beyond sales and marketing. Your difference is built on relationships and a community that works for you.
JOIN NOW
HERE'S HOW IT WORKS:
Become a Member
As soon as you click the "join" button and enter your payment information, you're taken to our welcome video. That video will give you a tour of the School and some suggestions for where to start.
Join Weekly Live Calls
Every week we talk strategy on a live group coaching call. You're able to connect with me and dozens of other entrepreneurs just like you. The magical part of these calls is that you're getting your social media strategy questions answered in real time.
These calls cover things like:
✅ What platform you should be on
✅ What social media tools you should choose
✅ How to know if your social media sales funnel is working
✅ Social media profile audits
✅ Social media growth tactics for your industry
✅ How to direct message a prospect (without feeling salesy)
✅ Updates and how to pivot when needed
… and more!
Access Full Length Social Media Courses
On top of our weekly strategy calls, you'll receive instant access to courses on topics like:
✅ Instagram
✅ LinkedIn
✅ Social Media Graphics
✅ Social Media Scheduling
Monthly Social Media Content Calendar
Every month, you'll also receive a social media content calendar that's designed to never leave you guessing about what to post next.
Download Done-for-You Social Media Posts
PLUS, all members receive access to thousands of done-for-you social media captions, graphics, templates, and more!
What else is included in your membership:
The Community
The Tech Vault
Guest Teacher Trainings
Who Are the Members?
We're a proud global community of over 100 members representing a number of different industries. Here are just some of the businesses we serve in the Savvy Social School:
Podcasters

Life Coaches

Branding Specialists

Social Media Managers
Financial Advisors

Therapists

YouTubers

Graphic Designers
Spiritual Healers

Virtual Assistants

Podcast Editors
What Makes Us Different?
Honestly, you could probably find courses out there on the very topics we teach here inside of the Savvy Social School. But the thing some "gurus" don't want to talk about is how fast social media changes.
That's why the Savvy Social School is more than a course. The level of hands-on feedback you'll get as a member is invaluable compared to Google searches and YouTube videos.
Here's the thing — you don't need another course. You need to take action.
We believe in collaboration every step of the way! Members get support through weekly strategy sessions, live masterclasses, implementation hours, exclusive mindfulness sessions, and more.
At the end of the day, you are a leader. Your community needs you. Are you ready to show up for them?
Join the Savvy Social School
Here's What Other Awesome People Are Saying...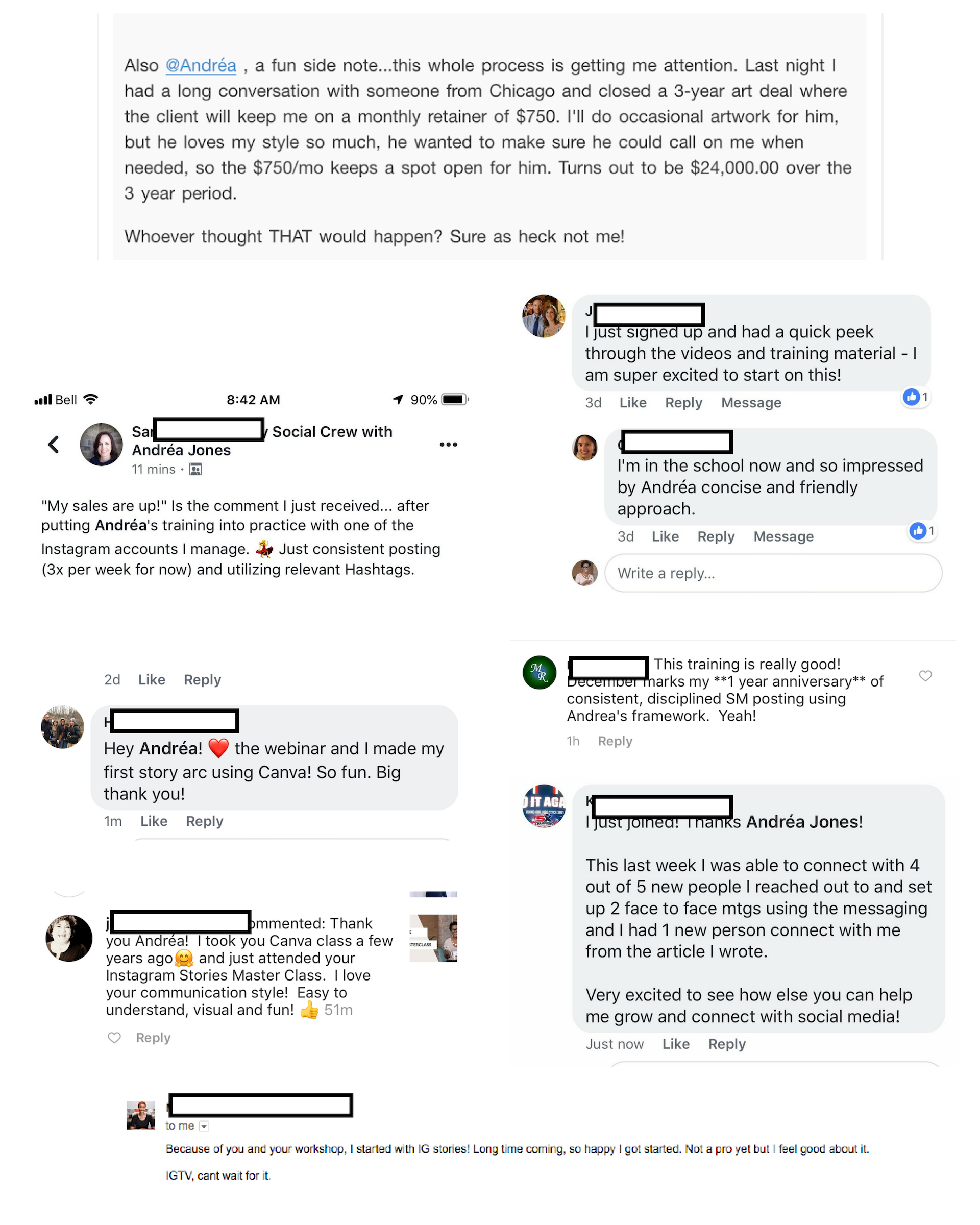 AS A MEMBER OF THE SAVVY SOCIAL SCHOOL, YOU'RE GOING TO:
Create Highly Converting Social Media Profiles
Build a Social Media Sales Funnel
Have a Social Media Content Creation System
Easily Find Your Perfect Clients/Customers
Get Feedback on Your Work
Know What to Post and When to Post It
Feel Confident in Your Social Media Strategy
Spend Less Time and Create More Impact
Become Known for Your Expertise
You decide your commitment level.
One of our core values is to never lock you into something. If you try the Savvy Social School and don't find it useful, you don't have to continue. But most members find that they get a return on their monthly investment from the strategy calls alone.
You're never left guessing what to do next. The level of communication and hands-on guidance (in addition to the courses and ready-to-post content) is truly rare and can only be found in the Savvy Social School.
Frequently Asked Questions
I'm just starting my business. Is the Savvy Social School for me?
Yes! The School was created for business owners just like you. The coaching and courses are designed to help at any stage of your business journey.
I'm a social media manager. Can I sign up for the Savvy Social School?
Absolutely! While the school was created for business owners, the courses, trainings, and materials are useful for other social media managers, as well.
Can I sign up for one month and then cancel?
Sure. But you'll get the best value by maintaining your membership status. Each month comes with private coaching, new trainings and new done-for-you social media posts.
What makes the Savvy Social School different?
The Savvy Social School is more than a bundle of courses. The done-for-you posts alone are enough to give you a leg up. The level of hands on feedback you'll get as a member is invaluable compared to Google searches and YouTube videos.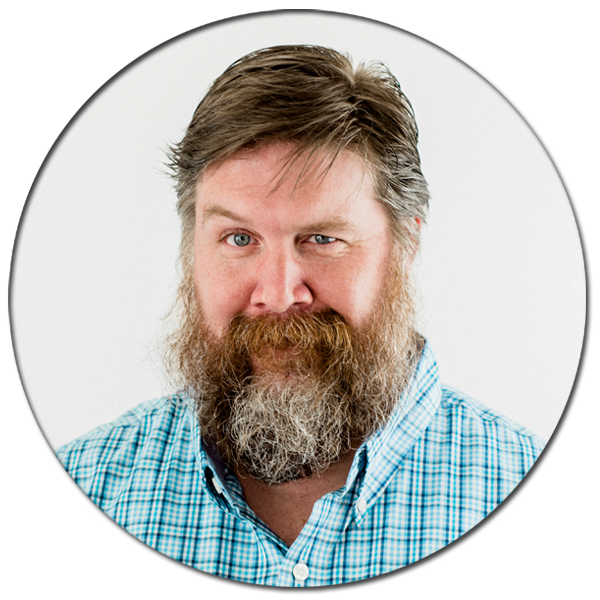 "Damn, you're good, Andréa! Every time I ask a question, you're the first person ever since I started building my businesses in 2005 that has made a lick of sense. I'm actually getting emotional here. Where the hell have you been hiding woman!?? You have given me hope for the very first time on this subject. Honestly. First time ever."
- Jaime Buckley, Author and Creator of Wanted Hero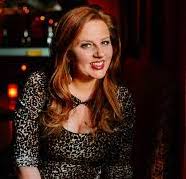 "The way that Andréa presents things is so straightforward and practical. She's such a good teacher."
- Amber Hurdle, Host of The Bombshell Business Podcast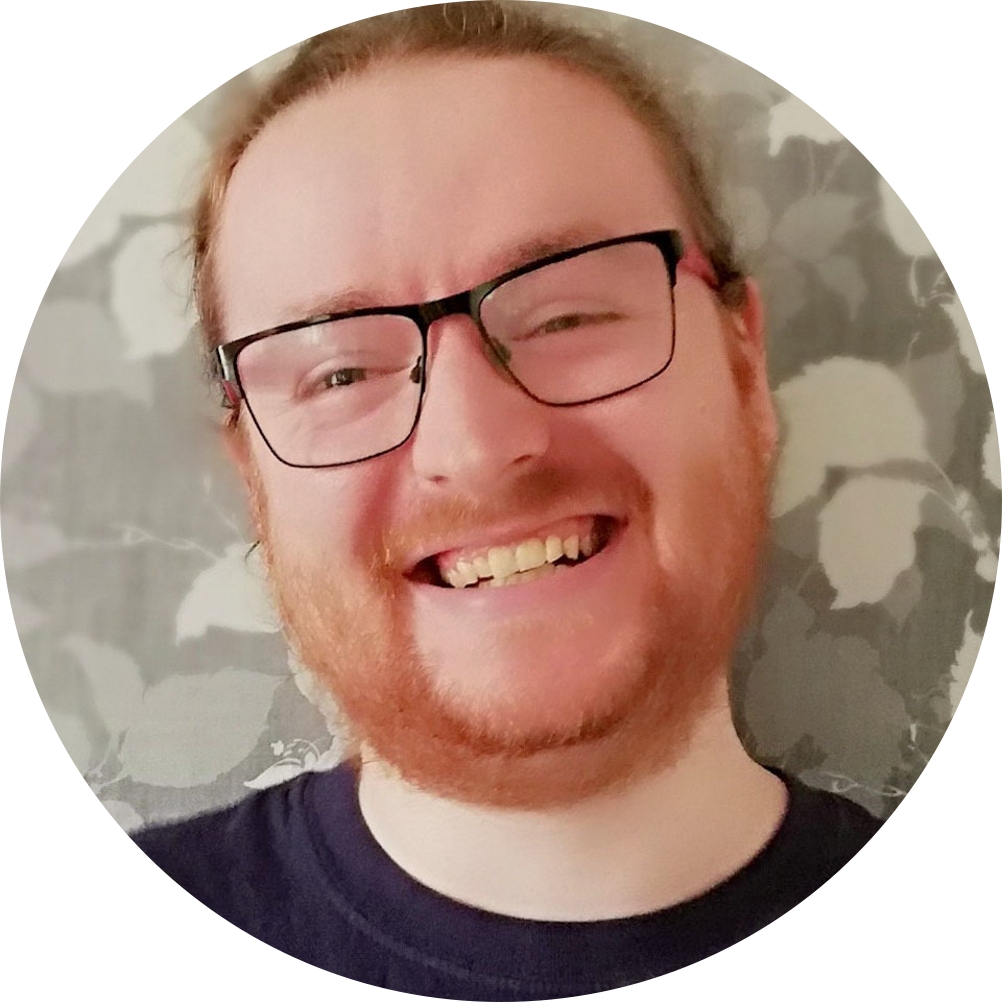 "I've really enjoyed the help you provided at Savvy Social School! It's made a big difference for me in understanding how I can use Social Media for success instead of being a distraction!"
- Jonathan Stewart, Musician and Teaching Artist at BusyGuitarist.com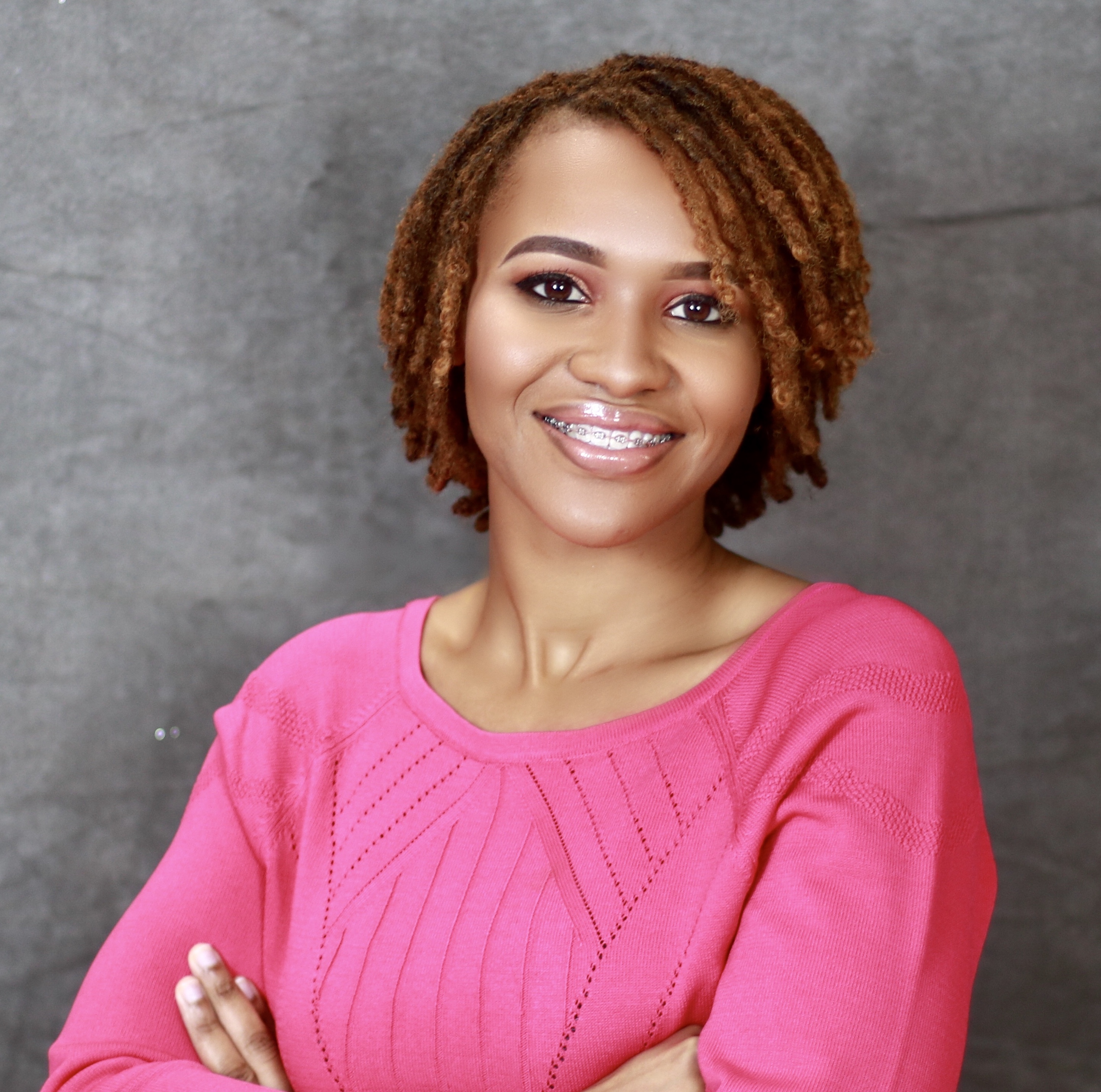 "I'm currently in the beginning stages of launching my business on social media. Before being enrolled in The Savvy Social School I was nervous and stuck on finding the perfect strategy to launch my candle business on Instagram. After watching the training inside the school called, how to launch on social media I am now confident that the launch will go well because Andrea equipped me with the tools and strategies to make sure the launch is a success. Any additional questions that came up I was able to email Andrea to receive clarity. I also love that she provides ready-made graphics to post on social media. If you are like me and felt stuck and unsure about launching a business on social media The Savvy Social School is for you! Whatever platform you choose Andrea covers it all. The Savvy Social School is worth every penny!"
- Arion Broussard, CEO, Love Shines Candles