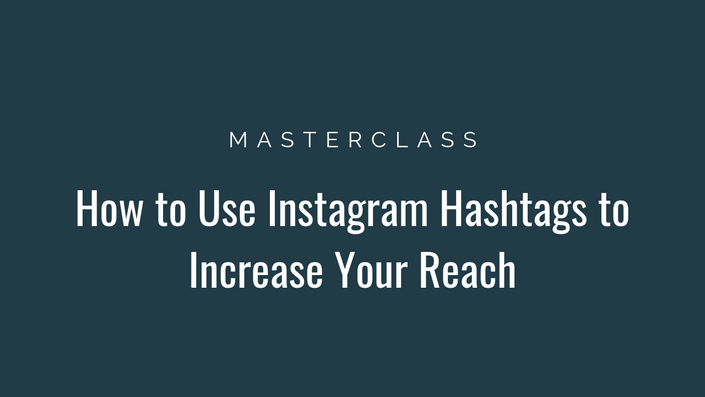 How to Use Instagram Hashtags to Increase Your Reach
In July of 2018, I launched the @socialmediaforpodcasts Instagram account and I just passed 1,000 followers.
What did I do to get those first one thousand?
I strategically used hashtags to connect with other podcasters and community members!
If you're looking to grow your Instagram followers and you're not using hashtags that help your tribe find you, then this masterclass is for you.
Introducing the Instagram Hashtag Masterclass. I didn't get too clever with the name here because I wanted it to be crystal clear what topic we've diving into this month: hashtags!
This training session was live on October 30, 2018 and pulls content from the Instagram Savvy Course.
In this one hour masterclass, you'll learn:
The key qualities to a good, highly converting hashtag
Instagram's recommended number of hashtags (yes, you can use too many)
The best strategies for conducting hashtag research
How to use targeted hashtags to grow your audience
… and more